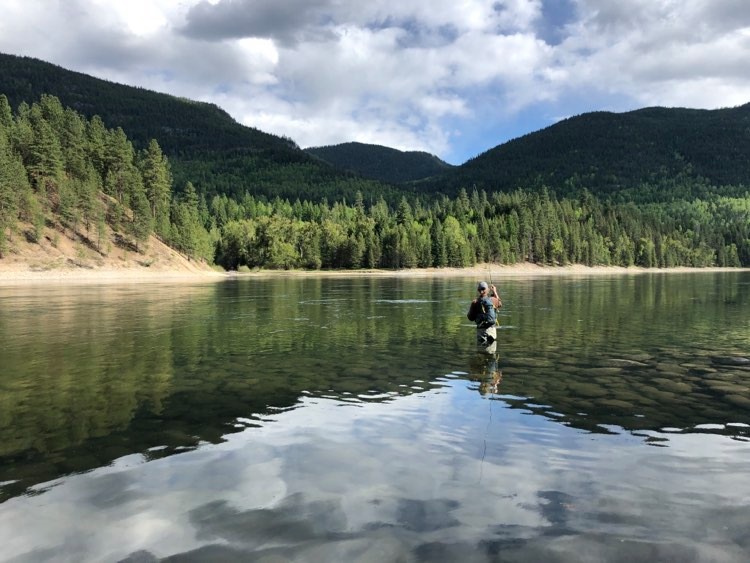 New Videos and Exciting News!
New Videos and Exciting News!
Hello all! I hope everyone is having a fantastic spring and is enjoying our first taste of nice weather, and catching lots of nice fish.
We have posted two new videos to our Youtube channel. If you haven't already, check out our channel and subscribe; we will be posting lots of video content this summer so hitting subscribe is the best way to make sure you don't miss anything.
Bikes and Bows
We spent the morning biking one of our favorite trails, and then headed straight to the Columbia River for an epic hatch of Caddis and Flying Ants. This had the Rainbow Trout in a feeding frenzy and we were able to land several nice fish! Check it out!
Spring Creek Browns
A couple weeks before, I was in Alberta where I met up with Mark to do some fishing for Brown Trout. The fishing was tough, and despite many chances at big browns we were only able to convert on a few smaller ones. Nonetheless, it was a great day of fishing and an excellent day to capture drone footage of our beautiful foothills. Check it out!
Bushwhackers Merchandise coming soon!
We are in the final steps of setting up an online store that will feature branded products as well as collaborations with local artists! We wanted to start an iniatiative that would make a positive difference; and that's why we have decided to donate 50 % of the profits of our store to CPAWS southern Alberta to assist in the fight against coal mining in Alberta. Further, you will be able to support local artists, and have some functional clothing for your fishing adventures. Stay tuned, the store will be dropping this month.
Thanks everyone for your continued support and passion for fisheries in Alberta and BC. There will be new articles posted soon, including one on invasive fish species and options for managing them. I look forward to sharing with you!
Tight lines!
-KR